Tuesday, January 24th 2017 (over 2 years ago)
The wait is over: We're bringing Now Desktop to Windows! Deploy and share any Website or API with just one click. Enjoy seamless integration with your OS and automatic updates.
To get started, head to our Download section to find Now Desktop for Windows. Once installed, our built-in tutorial will walk you through its capabilities. Be sure to also check out the GitHub repository to learn from the code and file issues or suggestions.
Read on to find out what Now Desktop for Windows can do for you!
Our product Now makes any site or API in the cloud as easy as executing just one command:now.
By installing Now Desktop for Windows, you get a new icon in your task bar to deploy any folder in your PC or share any file or folder statically with… just one click!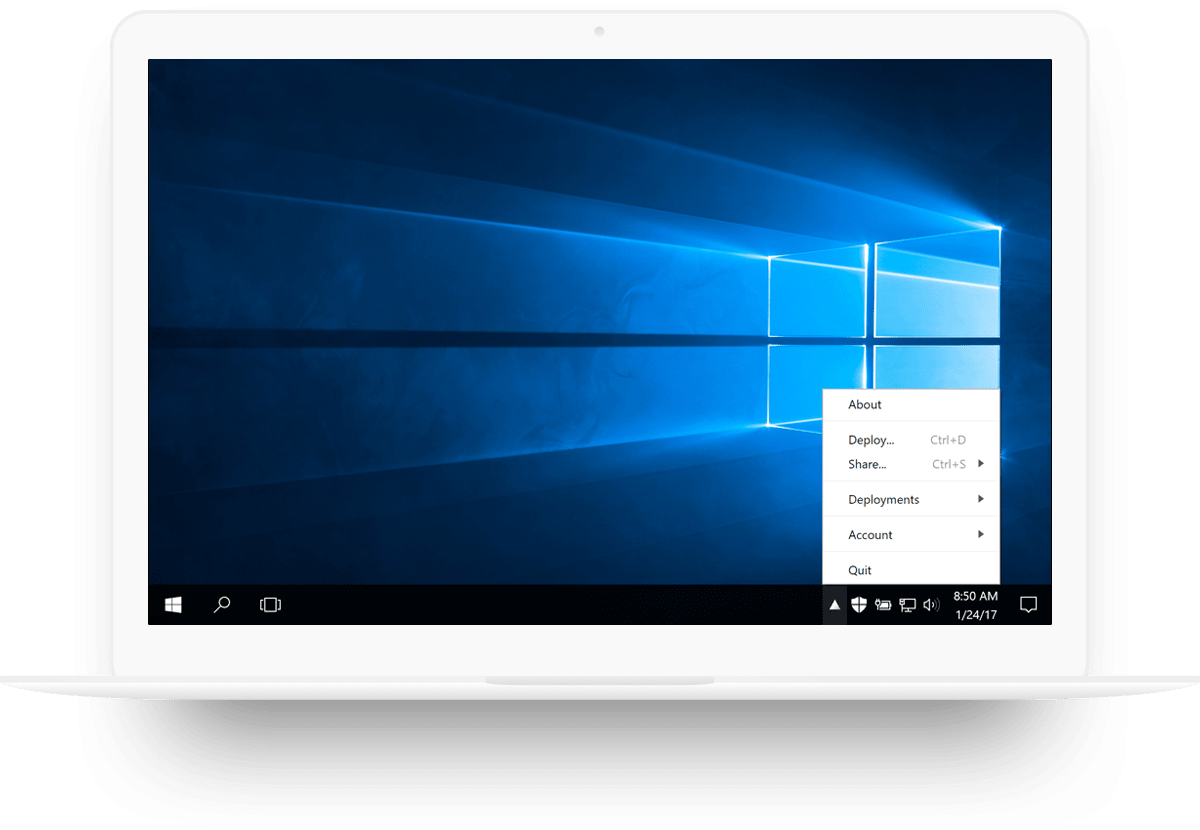 We wanted to make sure you never had to worry about versions, package managers, repositories and file permissions.
Because of this, Now Desktop keeps itself up to date, but also lets you install the command-line program now easily. It will also keep that one updated automatically!
We recommend you try out Now Desktop in combination with Hyper, our modern Terminal Emulator built on Web Technologies, also available on Windows!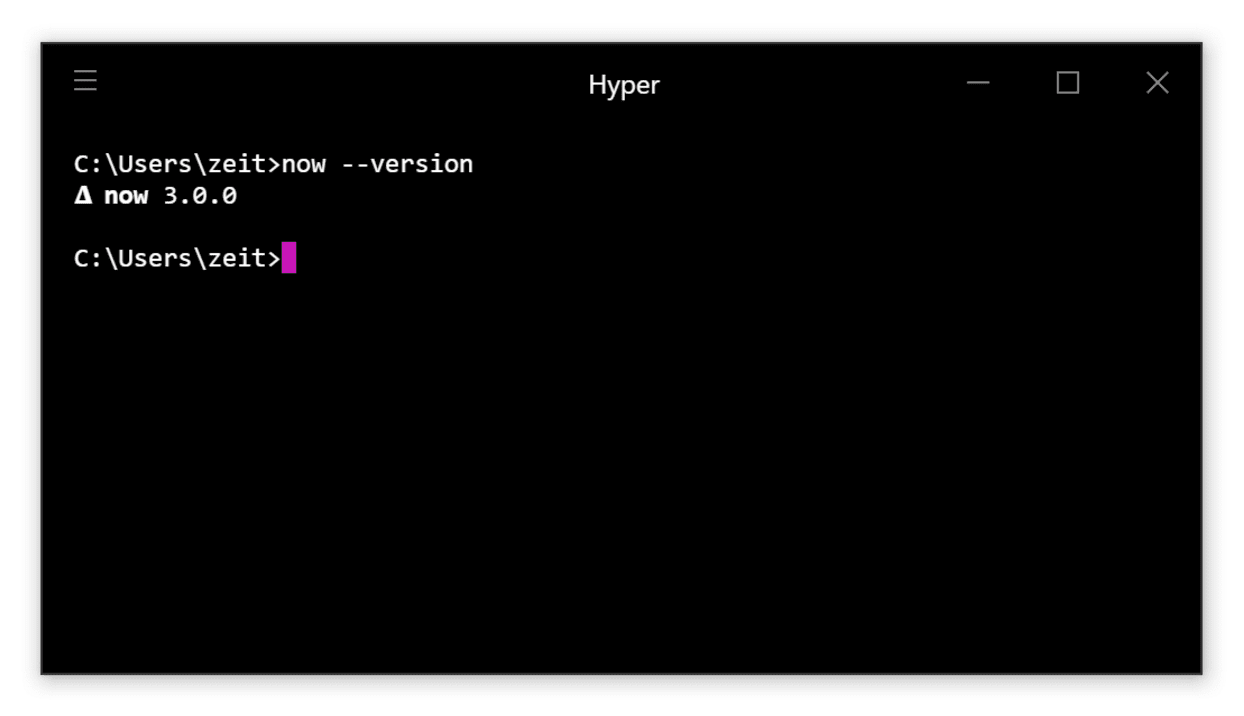 Now Desktop for Windows is completely open-source, which means you get to...
Learn about how the Now API works
Contribute improvements, bugfixes and suggestions
Use it as a base, guide or inspiration for new apps
The app is powered by Electron, which not only has provided us with an easy way to create cross-platform apps based on JavaScript, HTML and CSS, but also enabled a fascinating new distribution model.
Check out an overview, download it now or read its source code.
As we bring Now to more platforms, we have decided to drop the .app suffix typically associated with macOS.
Effective today, we're renaming it from "Now.app" to "Now Desktop". The change is already reflected in the GitHub repository and throughout our website.
We're working very hard to bring Now Desktop to even more platforms. In the meantime, you can take advantage of our pre-compiled binaries that ship with Node.js enclosed or the beloved node package. Stay tuned!