Tuesday, February 14th 2017 (over 2 years ago)
At ZEIT we're big believers in the power and expressiveness of the command line.
Today we are introducing two new commands to our Now CLI toolchain:
now billing (or now cc) to manage your credit cards
now upgrade (or now downgrade) to pick your plan
Thanks to these, new and existing users won't have to leave their workspace to upgrade their accounts!
If you're running Now Desktop, your now command-line program should be up to date automatically to at least 4.5.3.
The first command we'll talk about is now billing, which is aliased to now cc for your convenience.
To add a credit card interactively, run now billing add: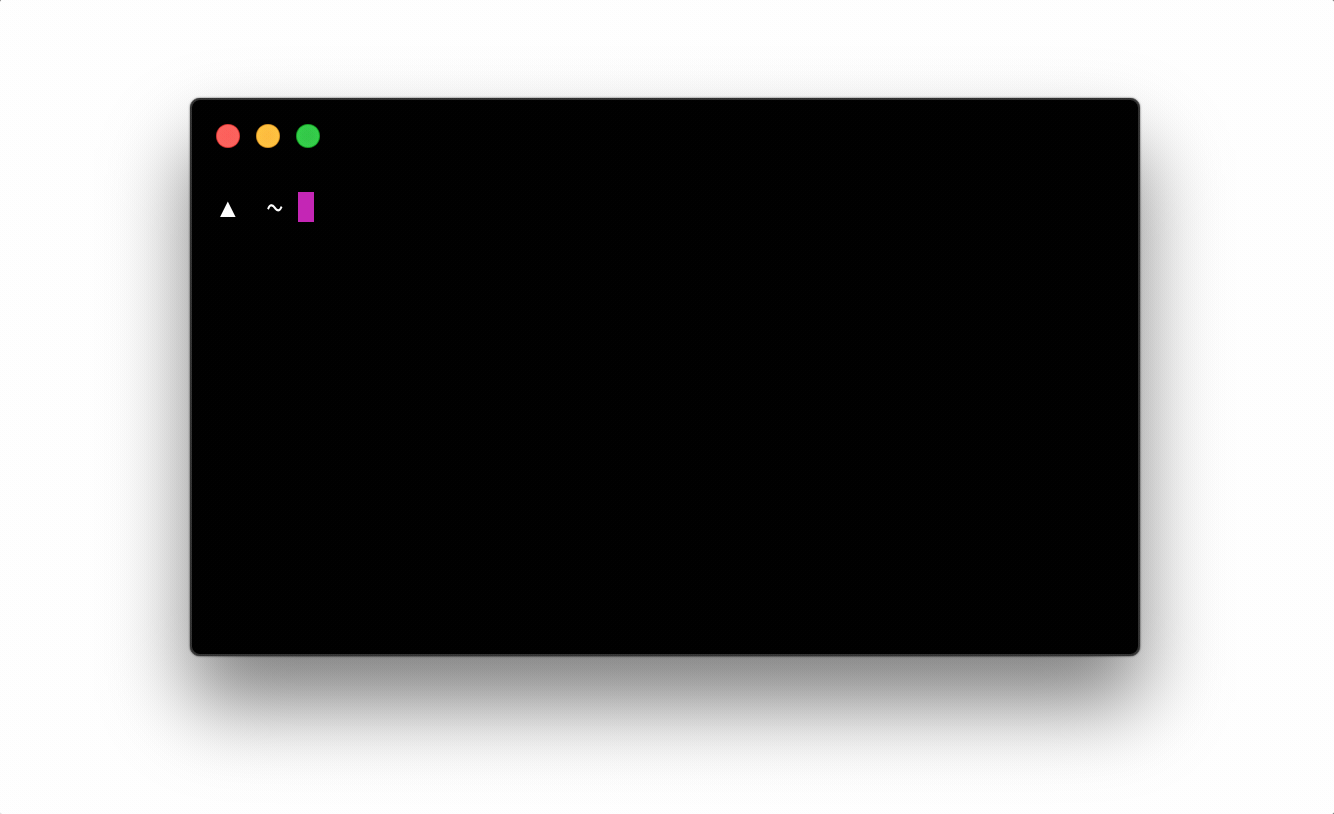 To list your credit cards run now billing ls: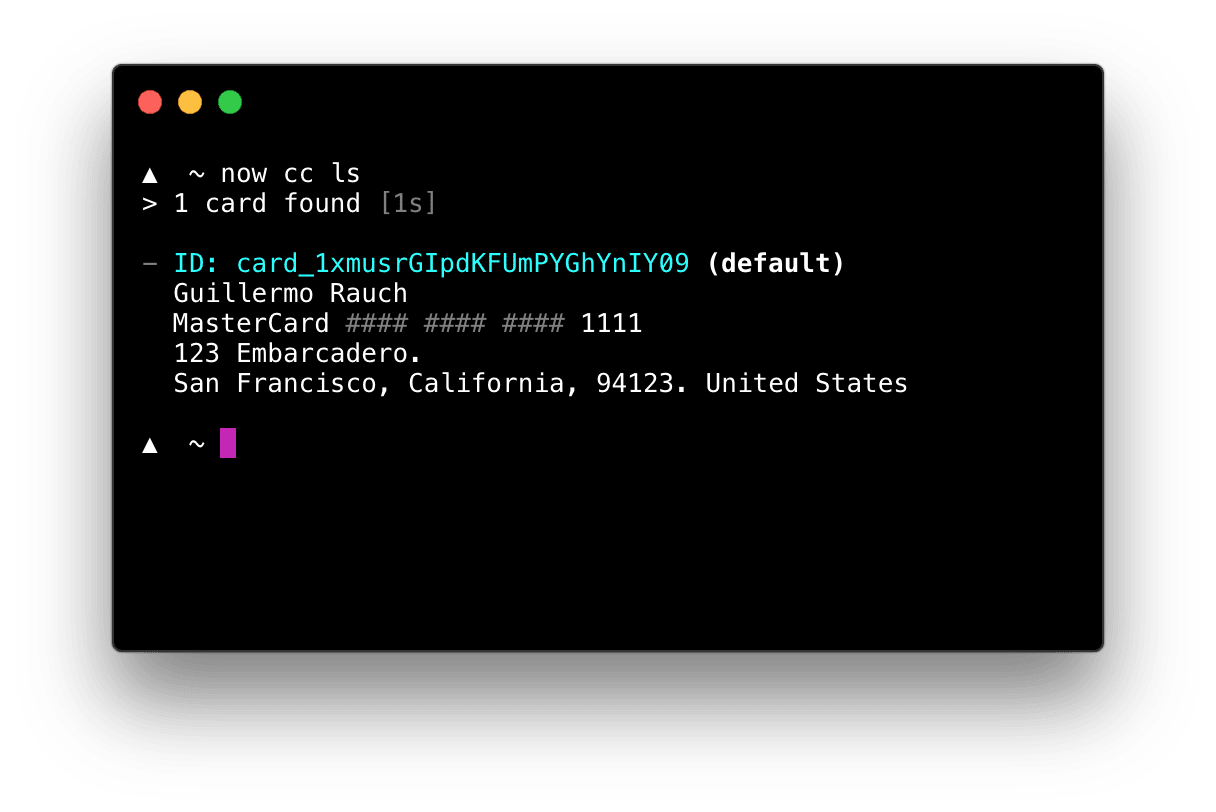 To select your current one now billing set-default: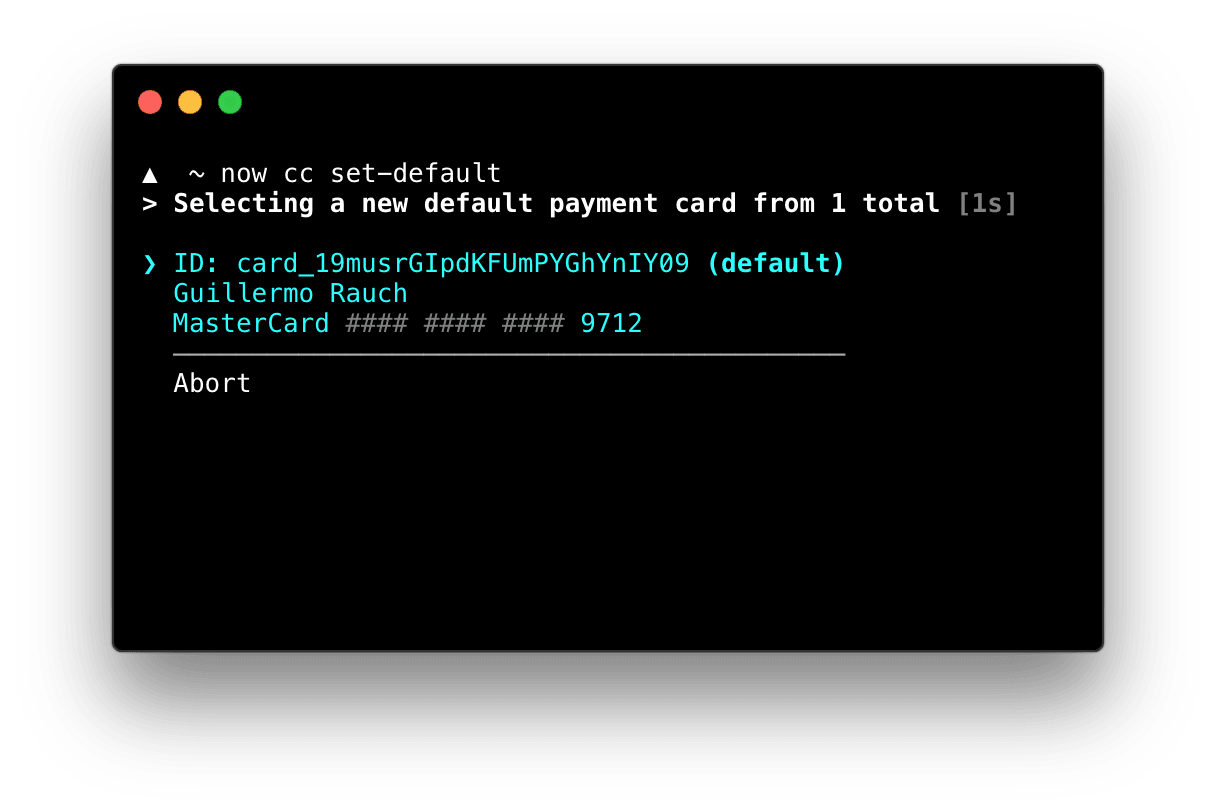 You can also remove cards interactively with now billing rm or now billing rm <id>.
Currently we only support credit cards as a payment method, but more are on the way!
We've introduced now upgrade and now downgrade to update your plan.
All that's needed to upgrade your account is to have at least one working credit card on file.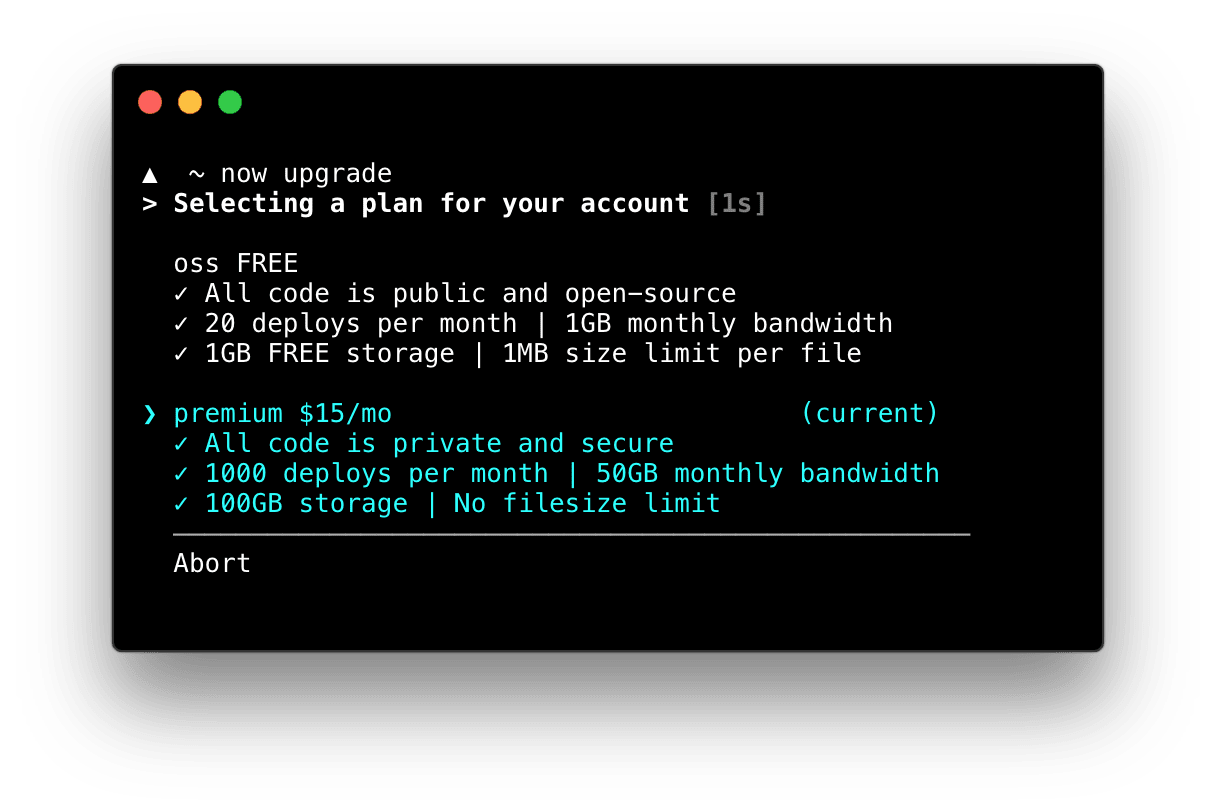 If you need help with any of these commands, you can always run now <cmd> help.
We'll soon be introducing new plans, so make sure to stay on top of our news to find out!